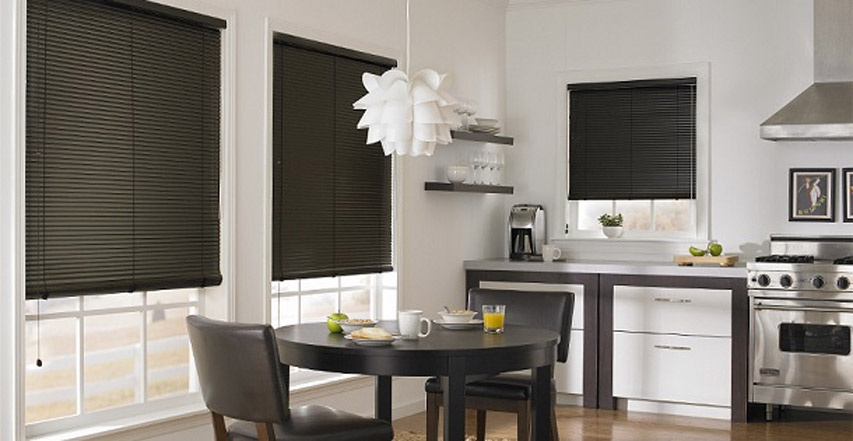 Vinyl Blinds
The Benefits of Blinds
Our energy efficient and affordable blinds are designed for a lifetime of enjoyment. We offer a range of color, slat size and tape selections so you can customize our blinds to your preferences and home's decor.
Light control
Blinds offer superior light control. When lifted up fully, blinds allow the maximum amount of light.
Optimal views
Blinds can be lifted to the top of windows to allow a direct and clear view through your windows.
Custom made
Our blinds are custom built for your windows. This ensures a great fit. There is no stack of slats at the bottom of the window when the blinds are lowered and there are no excessive gaps between the sides of the blinds and your windows.
Any Size Window. Measured & Installed
• 2″ faux wood blinds
• Any single window up to 66″ wide/78″ tall
• Professional consultation & measurement
• Professional installation within 1 week
• 10 blind minimum
Slat Colors


Quite possibly Virginia`s most popular window treatment, 2" faux wood blinds have the look of wood blinds, but are more economical and durable. Faux wood blinds are extra resistant to moisture, humidity and sun. So there's no need to worry about warping or cracking, even in the garage, bathroom or kids play areas. Because faux wood blinds are made from a synthetic material, they also offer easy maintenance and care.

Vinyl Blinds
For one of the foremost practical solutions to your window covering wants, think about vinyl blinds. Vinyl blinds ar stain resistant, simple to clean and better of all, very cheap. they are available in a very multitude of colours, prints and textures to alter the blending and matching method with your existing home furnishings. Vinyl blinds additionally possess a high resistance to heat and wet creating them a perfect alternative for any area in your home.

Vinyl blinds have long been a mainstay within the window coverings market as a result of their versatile and practical nature. thanks to their strength, vinyl blinds ar nice for homes with kids and pets and provide the additional value of being just about maintenance free. merely wipe them down with wet fabric once in a while to keep them looking new and vivacious.