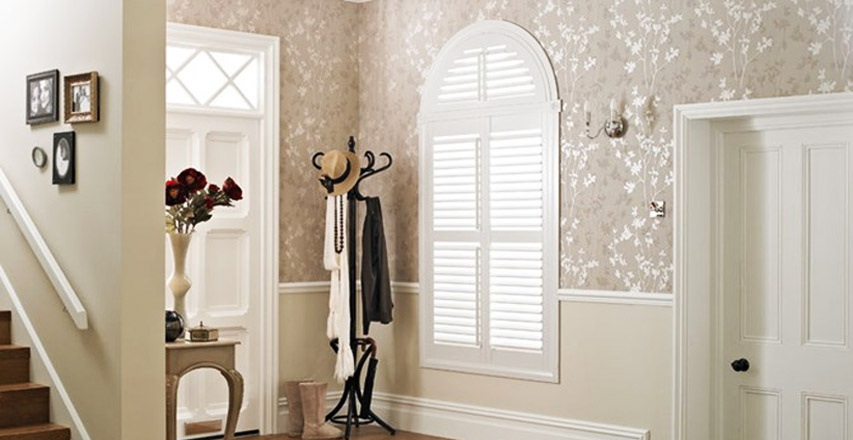 Arch Collection
Arched Shutters
When it involves furnishing your windows, arched windows will typically create a tangle as a result of their distinctive form and normally out of reach location. Smart thing VirginiaShutters offers premier shutter product that may cowl most any specialty form or size.
VirginiaShutters specialty line comes in fastened and adjustable settings. You'll choose between varied styles like sunburst, slat burst and blackout arches. every is custom created to suit your specific window and comes in an exceedingly kind of paints and stains to match your existing home decor. If you choose to go with adjustable specialty shutters, we tend to suggest you add implementation since specialty windows ar usually onerous to reaIf you are worried that your windows are an irregular size or shape,don't hide them behind curtains, we can design a set of shutters to fit them.
Shutters can be customised to show off the natural shape.
Fully operational Sunburst and Quarterburst shutters are available for arched and quarter round windows.
Sunburst and Quarterburst shutters are constructed by hand from solid basswood , which is used to construct high-grade custom furniture or premium vinyl.
They are built with high-quality mortise and tenon joints, and each component is dried and waterproofed to eliminate moisture that may cause warping.


The Louvers are adjustable by hand.