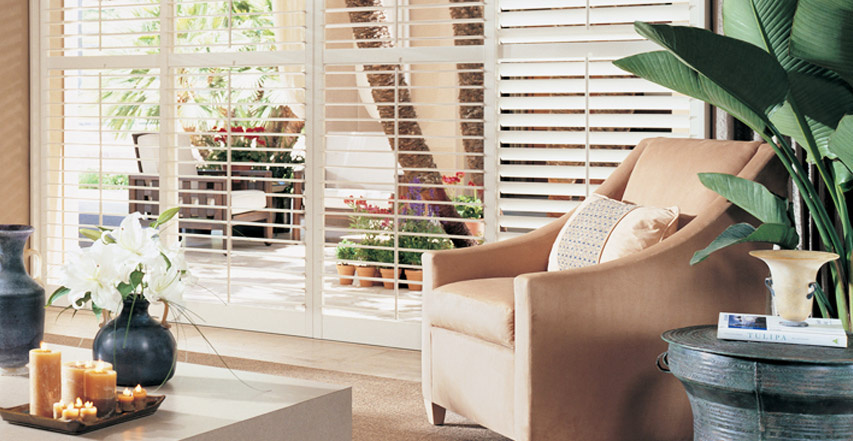 Shutter Systems
Hinged
The Standard hinged options is suitable for small to medium window widths, and can consist of one or more rectangular shutter panels hinged in a variety of configurations.
Bi-fold Track Systems
Bi-fold track applications are for those large openings that cannot be covered by standard hinged shutters.
Unlike standard bi-folding shutters, 2 or more panels can be hinged together in various configurations,
and can be used with bottom tracks.
By-pass (Sliding) Track Systems
By-pass applications require the use of a top track and either bottom guides or a bottom track. The panels do not open or bi-fold, but rather slide left to right on either one, two, or three tracks.
This application is used primarily on large windows or to cover sliding doors.
Room Divider

Get the privacy of beautifull divider screen and the option of letting in light when you want it with the adjustable wooden or original shutter screen divider,
which features working louvers on each of the panels, so you can set them individually to an up, down, or open position.
French Door
Shutters for French Doors could be mounted using the L Frame on four side of the door or just the top and bottom if the clearance at the handle of
the door does not allow for the frame.